Over the years, Facebook has been considered as one of the most powerful marketing tool for small start-up businesses, to huge and major companies all over the world. This social media site is an avenue used by businesses to reach a wider range of customers, whilst creating a long-term and profitable relationship with them.
"You cannot but engagement, you have to build engagement." – Tara Nelson
Facebook, along with technology is growing at a very rapid pace-with over 2.3 billion of active users, marketing opportunities in this social media site are endless.
In this guide, you will learn the different ways on how you can use this platform to your advantage.
Facebook Marketing Strategies
Make the most out of your Facebook Page
Using Facebook ads as an alternative for the conventional and costly ads will give your business a leverage, since most people are glued to their phones. You can make the most out of your Facebook Page by posting image, videos and links to develop and give a better sense of your brand identity.
You should not limit your Facebook Page by your product and service offerings alone. It is important to remember that it is okay to loosen up a bit, and show your audience the human side of your business's identity.
TIP: above all, consider what your target audience would like to see. You can either share an educational or humorous post, or a mix of the two as long as it is connected with your business and would bring value to your audience.
Utilization of Facebook Ads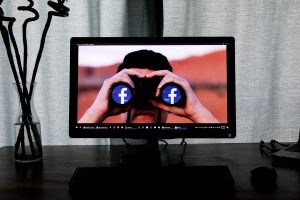 These classic Facebook Ads are also known as Marketplace Ads. This includes a headline with an image, copy, and a link that would direct you to the brand's Facebook Page or a separate website.
By utilizing this strategy in your marketing plan, you can greatly increase your website views and engagement. Facebook Ads also consists of:
Facebook segments your audience based on their demographics (location, age, interests, etc.)
It has the ability to determine your ad budget
Allows you to compare multiple versions of your ads during your ad testing.
Ad performance build-in tools
Facebook Ads can greatly help your Business Facebook Page to increase its number of viewers and likes-which can be very beneficial because once a user likes your page, your posts will appear to their timeline and there will be a higher chance of engagement between your business and your audience.
Host a Facebook Contest
Creating Facebook Contests, Events and Sweepstakes is another way to utilize Facebook to increase your brand awareness and growth. If you're planning to conduct a Facebook contest, it is important to know that businesses should use a third-party application in hosting their Facebook contest. And then, the users from the app will be directed to your business' Facebook Page.
There are a myriad of tools that could help you with this-some are paid and some are free. An example for this would be Shortstack, which contains a handful of contest templates for free, as long as your Facebook Page does not exceed 2,000 likes. Another free option would be Pagemodo.
Promoting Your Facebook Posts
This involves paying a flat rate to have your Facebook Post to reach a certain amount of reach, impression and views from your target audience.
The prevalent reason for this is to ensure that your posts would really reach your intended viewers. The simple act of having your page liked by your target customers is not enough, and it does not guarantee that they will see your posts amidst their crowded news feed.
Facebook provides a solution for this through their Promoted Posts feature. If you're considering to promote your posts, you can easily access this feature just by simply clicking the button at the bottom part of any of your post.
Sponsored Posts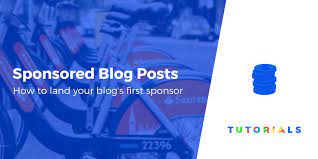 This is a type or Facebook Ad strategy that you can use for your advantage. It involves the concept of "word-of-mouth" in such a way where a user will post a testimonial about your product or service offerings.
A study shows that if a user sees that if a user sees that his or her friends like a certain page on Facebook, he or she is more likely to pay more attention and get curious about the contents of that certain page.
The Concept of Facebook Algorithms
As of 2020, the focus of Facebook Algorithms has shifted on guiding the users with algorithms and the ranking signals. The concept of algorithm revolves around ranking the posts that a user sees.
Here are the three (3) ranking categories for algorithms;
the post's popularity
the post's type of media (photo, video, etc.)
those people that a user usually interacts with
In other words, the 2020 New Facebook Algorithm focuses on "meaningful interactions" among people through their posts. They make sure that the posts such as photos, videos, links, etc. presented in your news feed are relevant to you.
Tips for Facebook Algorithms:
post high-quality posts consistently
start conversations that engages people
have your videos longer than or at least 3 minutes
choose the time when your target audience are online
Facebook Marketing Pros & Cons
Pros of Facebook Marketing:
user-friendly and flexible
cost efficient and has a low minimum cost
wide range of audience with over 2.3 billion users
you can segment your audience based on their demographics (location, interests, age, etc.)
allows you to build a long-term and profitable customer relationships
Cons of Facebook Marketing:
the visibility of your brand messages are limited
some people don't really pay attention to Facebook ads
can be very time consuming and involves someone who is ready to commit for long-term
In Conclusion
In this fast-paced and modern generation, people are highly dependent on technology for their day-to-day activities. Keeping up with the constant rise of technology can be overwhelming for businesses, but the rewards are proven to be worthwhile. So if you're considering on putting your business up on Facebook, it is important to know the how-to's and what-to's in order to stand out amongst the massive sea of competition.