2020 is a unique year for your business, especially as the COVID-19 crisis has split it in half. After just a couple of months since the year began, most of the businesses were put on hold, and radical changes had to be implemented. Most businesses that are envisioning a post-COVID world need to focus on tuning their marketing budget. Whether it's decreasing it and adding more funds into other departments, or increasing it and focusing on getting more customers to your business, focusing on the marketing budget is a necessity.
The marketing budget represents all the money you can spend on your marketing efforts. It includes tactics like website management, email marketing, PPC, podcasts, physical events, word of mouth, cold calling, or SEO. The key to being successful in managing your budget is to be able to measure it.
If you want to thrive in 2020 and beyond, you want to have a strong marketing plan connected to a transparent marketing budget. Your budget should include all costs associated with marketing campaigns, marketing & advertising services, cost of software, and training for team members.
While setting up a budget and sticking to it is mandatory, you should also focus and keeping it together. You should be mindful of the things destroying your marketing budget and do your best to stay protected from them.
Below are 5 things that have the potential to ruin your marketing budget, together with practical steps to protect your business from these threats.
Not Performing Proper Research
You should never go with a "best guess" when it comes to setting up your budget. It's paramount to be aware of the potential costs associated with each channel and have realistic expectations of what everything costs.
For example, you might have heard from a business partner that Facebook Ads is very good at bringing leads, and it only cost him $2 per lead. However, when you actually start creating a campaign, you notice that your specific niche and audience costs over $10 per lead. Add to that the costs for working with an agency or with a freelancer and you could easily get to over $5,000 a month when your initial estimate was around $1,000.
The same goes true for SEO. You should never work with the cheapest SEO professional out there, but always choose one that can offer you proven results. Because SEO is tricky, you want to ensure that you get to enjoy measurable results within your budget.
Perform proper research and discover reliable sources of information in order to know exactly how much you are going to spend on each marketing tactic. At the end of the month, you want to rest assured that your marketing budget was not ruined by unforeseen costs.
Not Being Open to Change
Adapting is a must-do if you want to stay on top of any challenges. For instance, the COVID-19 crisis triggered the adaptation process for millions of businesses worldwide. A lot has changed during these two months, and a lot more is in store in the future. Due to the volatility of the market, it is imperative for you to adapt if you want to survive.
Not being able to adapt and not being open to change is a surefire way to ruin your marketing budget. For instance, the cost of Google Ads can increase or decrease depending on external factors and the demand. Depending on the industry, the cost can vary from -90% to up to a 200% increase within just a few months.
Good marketing is always agile. It's always a smart practice to asses your budget changes every quarter and being open to increase/decrease the budget for certain tactics.
Not allocating Money for Split Testing
Split testing, or A/B testing, is an essential part of marketing. Performing split testing is crucial if you want to take advantage of your marketing and fully capitalize on everything you're doing online and offline.
Not allocating enough money for split testing is quite a costly mistake. Without testing out various variables in your campaigns, you'll never be able to determine what are those things that actually work. By simply spending 5% more of your budget on split testing, you can protect your marketing budget from being ruined altogether on tactics and audiences that do not work.
Whenever you're trying out new strategies or marketing tactics, you want to ensure that they work seamlessly for you. For that, you need to perform regular A/B tests. Test things out in order to see what works and what is just another budget-eater. You'll be surprised at the increase in the efficiency of your new campaigns.
Focusing on Just one Platform
If you care about your marketing budget, you should never focus on just one single marketing platform. It's always smart to keep your apples in more baskets. For example, you can't focus just on paid media, if your site is not SEO-optimized. You should not focus on just email marketing if you have no good assets in place.
You should diversify your marketing budget and invest in content marketing, website maintenance, branding, PPC, SMM, influencer marketing, offline events, and even cold calling. The more touchpoints you have, the better. If one doesn't work, you'll be able to get your leads from other sources.
Not Analyzing Results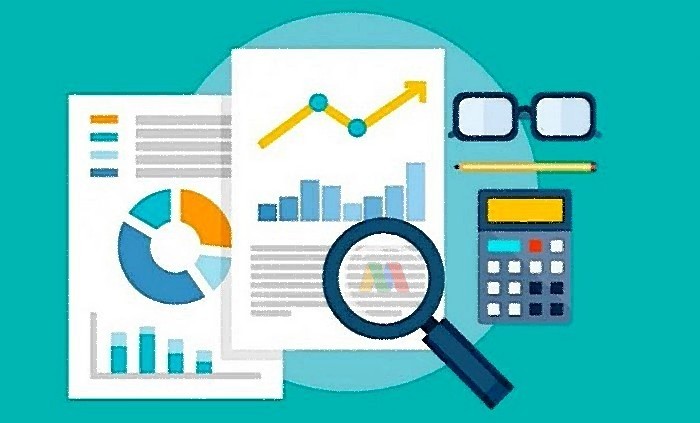 When it comes to your marketing budget, the best way to maximize it is to analyze your results on a weekly basis. You should not just focus on ROI and leads, but also factor in engagement rate, abandonment cart rate, time spent on-page, and CTR. You should analyze the entire funnel in order to determine if there are certain problems along the way.
Analyzing your results will give you the assurance that your marketing budget works as intended and is not ruined by certain marketing pitfalls. Perform result analysis together with split testing and use all that data to improve your results and make the most out of your marketing budget in 2020 and beyond.